Air Quality – a trade union issue
Module 2: Law and Government Policy
Introduction
As we saw in Module 1, concern about air quality in the UK is not new. As far back as the thirteenth century, there were attempts to restrict the use of coal in London because of the poisonous smoke it produced.
Polluted air was a growing problem in cities throughout the following centuries, made worse by the rapid industrialisation of Britain.
Various measures were taken to try and improve air quality but it was the famous 1952 'Great Smog of London' that alerted people to the deadly nature of air pollution and the need for the government to act.  It led to the first Clean Air Acts in the UK.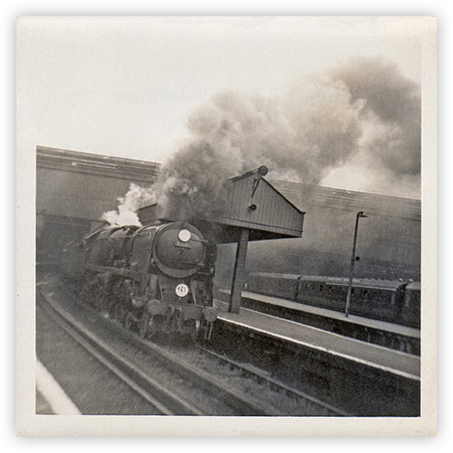 Air Pollution Legislation
Air Pollution Legislation
The following chart shows, in chronological order, the legislative attempts made over the centuries to combat air pollution in the UK.
History of UK Air Pollution Legislation
| | |
| --- | --- |
|  1273 | The use of Coal was prohibited in London because it was seen as 'prejudicial to health' |
| 1307 | Edward 1 issued a Royal Proclamation forbidding lime-burners to use coal in parts of south London |
| 1845  | The Railway Clauses Consolidated Act required railway engines to 'consume' their own smoke. |
|  1847 | The Improvement Clauses Act contained a section dealing with factory smoke emissions |
|  1866 | The Sanitary Act empowered sanitary authorities to take action in cases of smoke nuisances |
| 1875 | The Public Health Act contained a section on smoke abatement |
|  1906 | The Works Regulation Act prevented the discharge of noxious or offensive gases |
|  1926 | The Public Health (Smoke Abatement) Act amended and extended previous acts |
| 1956 | The first Clean Air Act introduced Smoke Control Areas, regulated chimney heights and prohibited emission of dark smoke from chimneys, with some exceptions. |
| 1968 | The Clean Air Act: extended the smoke control provisions of the 1956 Act |
Adapted from Enviropedia (1)
The Impact of the European Union
In 1973, Britain joined the European Union (previously known as the European Economic Community). Since then, EU legislation has controlled the amount of air pollution being emitted by member states. More recently, the focus of the legislation has shifted from the pollution problems caused by industry to the ones associated with motor vehicle emissions.
Over the last 40 years, the European Commission has passed a number of directives to limit emissions of lead, carbon monoxide, hydrocarbons and smoke emissions from vehicles. They have also set health limits for common air pollutants such as sulphur dioxide, particulate matter, lead and nitrogen dioxide. (See Module 1 for the effects on health of these pollutants.)
Here are some of the main EU Directives on air quality.
1972
EC Directive 72/306/EEC:
Introduced measures to be taken against emissions from diesel engines in motor vehicles. Limited black smoke emissions from heavy-duty vehicles.
1978
EC Directive 78/611/EEC:
Concerned the lead content of petrol. Limited the maximum permissible lead content of petrol to 0.4gl-1.
1979 
International Convention on Long-Range Transboundary Pollution:
Introduced to control the transboundary effects of acid rain and to limit emission of acidifying pollutants.
 1980
EC Directive 80/779/EEC:
Established air quality limit values and guide values for sulphur dioxide and suspended particles.
 1988
EC Directive 88/609/EEC:
Limited emissions of SO2 and NOx and particulates from power stations and other large combustion plants.
1996
EC Directive 96/62/EC:
This provided a new statutory framework for controlling levels of sulphur dioxide, nitrogen dioxide, particulate matter, lead and ozone, benzene, carbon monoxide, and other hydrocarbons.
2008

The Ambient Air Quality EU Directive set legally binding limits for concentrations in outdoor air of major air pollutants that impact on public health such as particulate matter (PM10 and PM2.5) and nitrogen dioxide (NO2).

The 2008 directive replaced nearly all the previous EU air quality legislation.
Adapted from Enviropedia (1)
In response to the above European legislation, the UK Government passed 2 key laws concerning air quality: the 1995 Environment Act and the 2010 Air Quality Standards Regulations.
The 1995 Environment Act – put an obligation on the government to produce an air quality strategy. It requires local authorities in the UK to review air quality in their area and select air quality management areas where improvements are necessary. Local authorities must then produce an air quality action plan describing the pollution reduction measures to be taken. These measures must then be put in place.
The 2010 Air Quality Standards Regulations – put the 2008 EU air quality legislation into UK law. Equivalent regulations exist in Scotland, Wales and Northern Ireland. It sets legally binding limits for concentrations of major air pollutants that impact on public health, such as particulate matter (PM10 and PM2.5) and nitrogen dioxide (NO2).(2)  As well as having harmful effects, these pollutants can combine in the atmosphere to form ozone, a damaging air pollutant (and potent greenhouse gas) which can be transported great distances by weather systems.
The following table gives a summary of the national target limits for the major air pollutants.
Nitrogen Dioxide

(NO2)

One hour mean
Annual mean
UK Exposure standard
200 µg/m3 not to be exceeded more than 18 times a year
40 µg/m3
| Particulate Matter (PM10) | 24 hour mean | Annual mean |
| --- | --- | --- |
| UK (except Scotland) Exposure standard | 50 µg/m3 not to be exceeded more than 35 times a year | 40 µg/m3 |
| Scotland Exposure standard | 50 µg/m3 not to be exceeded more than 7 times a year |  18 µg/m |
| Particulate Matter (PM2.5) | Annual mean |
| --- | --- |
| UK (except Scotland) Exposure standard | 25 µg/m3 |
| Scotland Exposure standard | 10 µg/m3 |
| Ozone | 8 hour mean |
| --- | --- |
| UK (except Scotland) Exposure standard | 100 µg/m3 not to be exceeded more than 10 times a year |
https://uk-air.defra.gov.uk/assets/documents/Air_Quality_Objectives_Update.pdf
If any country in the EU breaches the limits set out in the legislation, they can face huge fines from the European Commission. Every year since the 2010 Air Quality Standards Regulations became law, the UK has broken those air pollution limits. Levels of nitrogen dioxide, emitted mostly by diesel vehicles, have been above legal limits in almost 90% of urban areas in the UK.
The Government vs ClientEarth
In 2011, the campaign organisation, ClientEarth took the Government to court over the illegal levels of NO2 in the UK. After 5 years of court cases and appeals, the Supreme Court made a final judgement in Client Earth's favour and in 2015 ordered the Government to develop plans to reduce the level of NO2 in the UK.
Watch the following news report about the case.
Despite this ruling, the Government still failed to deliver on its promise to draw up a strategy for dealing with the breaches of NO2 pollution levels. Here is a report of the situation a year after the ruling as campaigners once again took to the streets and to the courts to press the Government to act.
In November 2016, the High Court ruled once more that the Government's plans to tackle air pollution were inadequate and illegal. The defeat was a humiliation for the government, who by law must cut the illegal levels of nitrogen dioxide experienced by dozens of towns and cities in the "shortest possible time". The Government's plan was to bring air pollution down to legal levels by 2020 for some cities and 2025 for London. In the court's view this was not considered "as soon as possible." It judged that those dates had been chosen solely because that would be when the Government would face European Commission fines for breaching air pollution limits. (3)
The Government has further attempted to delay publishing its plans by claiming it needed to wait till after the June 2017 General Election. Ministers had applied to the court to keep their plans secret, saying it was necessary to "comply with pre-election propriety rules".
Once again the campaigners challenged this in the courts and won. The court ruled that the Government was in breach of a court order to take action in the shortest possible time and that it was essential to publish draft plans to cut air pollution immediately to safeguard public health. (4)
Government Response
Finally, on May 5th 2017, after losing in court once again, the government published its air quality strategy consultation. It proposes getting air pollution down by cutting speeds on certain motorways; introducing a scheme to retrofit the most polluting vehicles and expanding the UK's clean air zones by giving the responsibility to local authorities to take action to get emissions down.
According to James Thornton, chief executive of ClientEarth, the government is trying to pass the responsibility on to local authorities and he failed to see how the central proposal – clean air zones for urban areas – would be effective without charges to deter the most polluting vehicles.(5)
Caroline Lucas, the co-leader of the Green Party, said: "The government is standing idly by while Britain chokes. This feeble plan won't go anywhere near far enough in tackling this public health emergency. We needed a huge investment in public transport, serious taxation changes and a new Clean Air Act – but none of these solutions are in the plan." (6)
A Worsening Crisis
Meanwhile, recent studies show more than 38 million people, representing 59.3% of the UK population, are living in areas where levels of nitrogen dioxide pollution are above legal limits. Local authorities including Aberdeen, Birmingham, Bournemouth, Burnley, Derby, Chelmsford, Leeds, Northampton, Richmond, Sheffield and Southampton – among many others – have NO2 levels above the legal limit. (7)
More than 1000 nurseries in England are within 150m (164 yards) of roads that break legal limits for air pollution. (8)
Tens of thousands of children at more than 800 schools, nurseries and colleges in London are being exposed to illegal levels of air pollution. (9)
Scientific studies show high exposure to polluted air at a young age can cause chronic health problems that last a lifetime. The problem is so acute that it is now considered a matter of human rights.
A Human Rights Issue
In recent years there has been a growing awareness of the links between human rights and clean air. It is now recognised that a clean and healthy environment is essential to the realisation of fundamental human rights. Throughout the history of environmental law, human rights have not played a significant role in the fight against air pollution. This has changed. As the government looks set to continue to breach EU and domestic environmental standards, it could face challenges under Article 2 of the European Convention on Human Rights – 'the right to life'. This article requires the government to take reasonable steps to protect lives from known risks. (10)
'Air pollution plagues Britain,' according to Baskut Tuncak, the United Nations Special Rapporteur who completed a 15 day mission to the UK in January 2017. The purpose of his visit was to look at the issue of human rights and hazardous substances and waste in the UK. Here is an extract from his report: (11)
"Children, women of reproductive age, the elderly and those of poor health are the most threatened by toxic air, with poorer communities often exposed at higher levels.  Some 30-40,000 premature deaths per year are estimated for the UK, with over 9,000 in London alone. During my visit, London's air pollution hit record highs. UK cities regularly exceed EU standards for air quality. Pediatricians refer to the present state of the impacts of pollution and contamination on children's health as a "silent pandemic."

"There is an urgent need for political will by the UK government to make timely, measurable and meaningful interventions".
(Baskat Tuncak, UN special rapporteur)
The Impact of Brexit
There is now growing concern about the impact of Brexit on environmental protections and the UK air pollution crisis. EU regulations, some of which have been outlined at the beginning of this module, have strengthened people's right to protection from various sources of pollution and contamination in the UK. If the UK leaves the European Union, those protections will no longer apply unless they are embedded into UK law.
These concerns were highlighted by Baskat Tuncak in his UN report.
"The UK Government explained that it will maintain current EU standards on human rights and environmental protections through the Great Repeal Act. …..In various political statements on objectives for Brexit, I found no indication of a political commitment to retaining current standards for health and environmental protection."

"It should be noted that the UK has repeatedly not been among the more progressive EU Member States on debates over the development of stronger health and environmental protections, which are human rights protections. Brexit also coincides with debates on the potential repeal of the UK's Human Rights Act, and withdrawal from the European Convention of Human Rights, although, with regard to latter, the Government recently stated that is has no plans to do so."

"The government does not rule out deviations from EU standards of public health or environmental protection following Brexit. There is no clarity around maintaining the EU's precautionary principle. Moreover, there is no clarity yet on plans to address the potential loss of access to EU institutions on which regulators currently rely to protect human rights." 

"I encourage the UK government to fulfil its human rights obligations on air pollution"
(Baskat Tuncak, UN special rapporteur)
A New Clean Air Act
With existing legal protections in danger of disappearing as a consequence of Brexit and the Government's continued reluctance to take effective action to deal with the country's toxic and illegal levels of air pollution, a new coalition has been launched to campaign for a Clean Air Act.
Organisations involved in the campaign are listed here:
The coalition is calling for a new Clean Air Act to:
tackle the sources of modern day air pollution that are harming people's health
improve on existing legislation to ensure that we enshrine the right to breathe clean air in law
ensure the UK becomes a world leader in the new technologies and industries that will help us clean up our air.
The campaign was launched after a YouGov survey showed 65% of the British public would support a new Clean Air Act. The aim of a new act is to provide city and national leaders with the tools and the public mandate to take immediate and long-term action on air pollution. This is a critical and urgent collective problem and it will take coordination at all levels of government to solve it. Currently, the only UK-wide political parties supporting the campaign for a new Clean Air Act are the Green Party and the Labour Party
References and further reading